I had heard the Friedrichstrasse shopping center offered interesting photo possibilities. I had to check and I found this: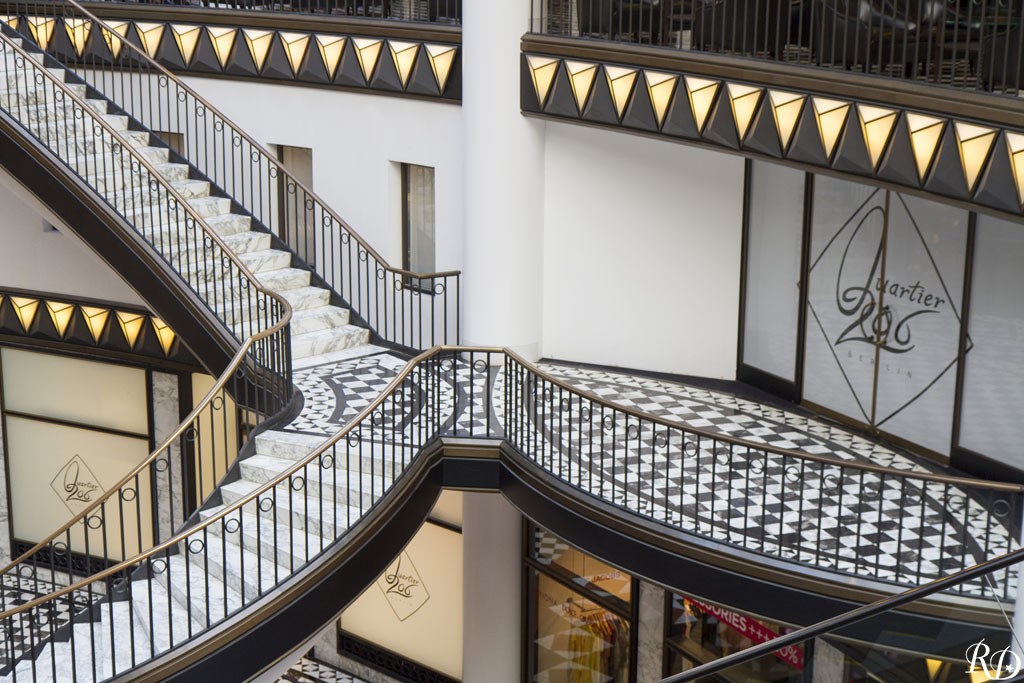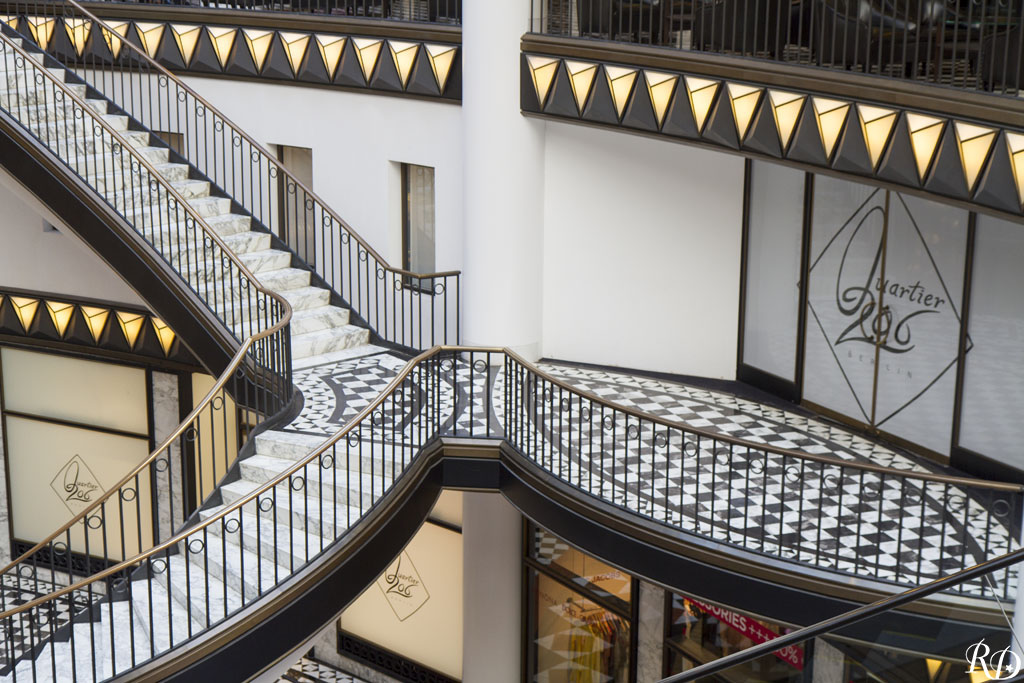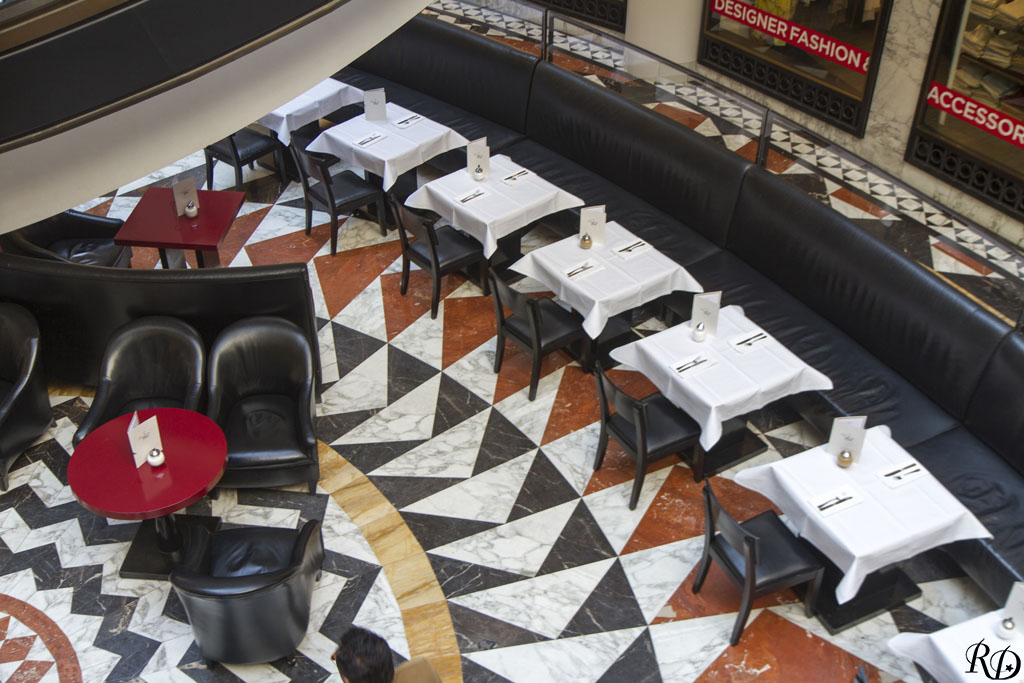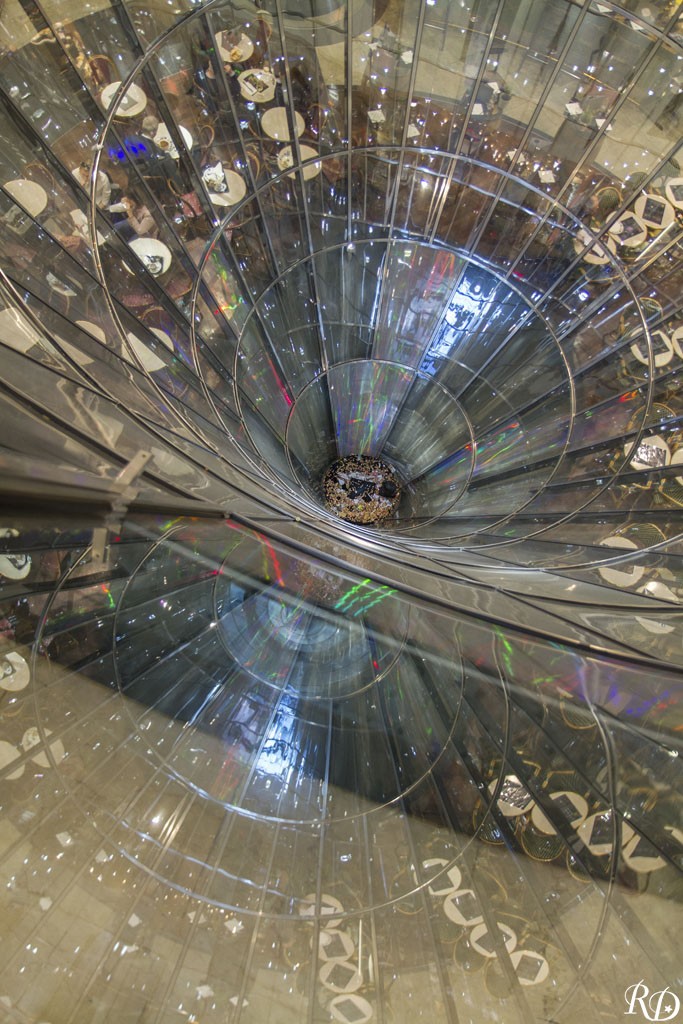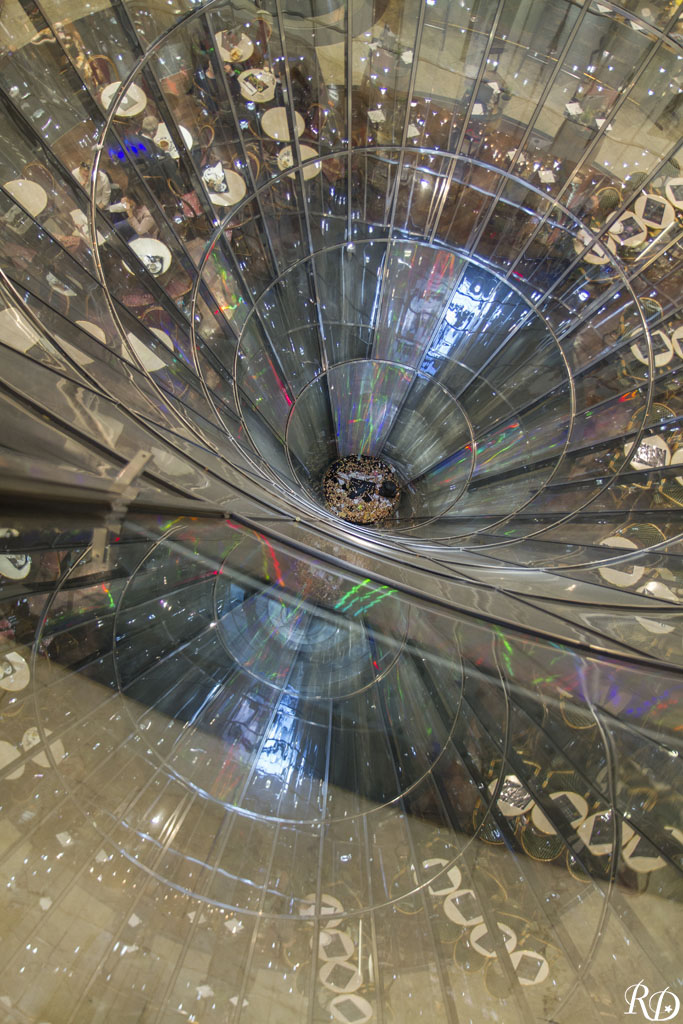 Right next to it is the Gendarmenmarkt place with its French and German churches that I dreamt of seeing again since my first visit about twenty years before.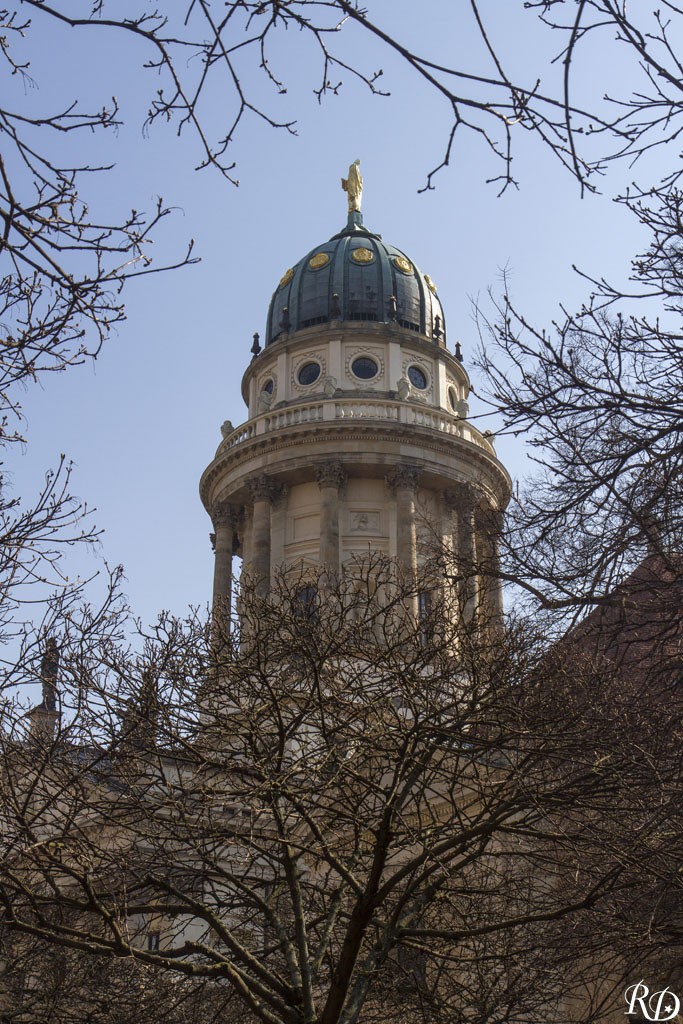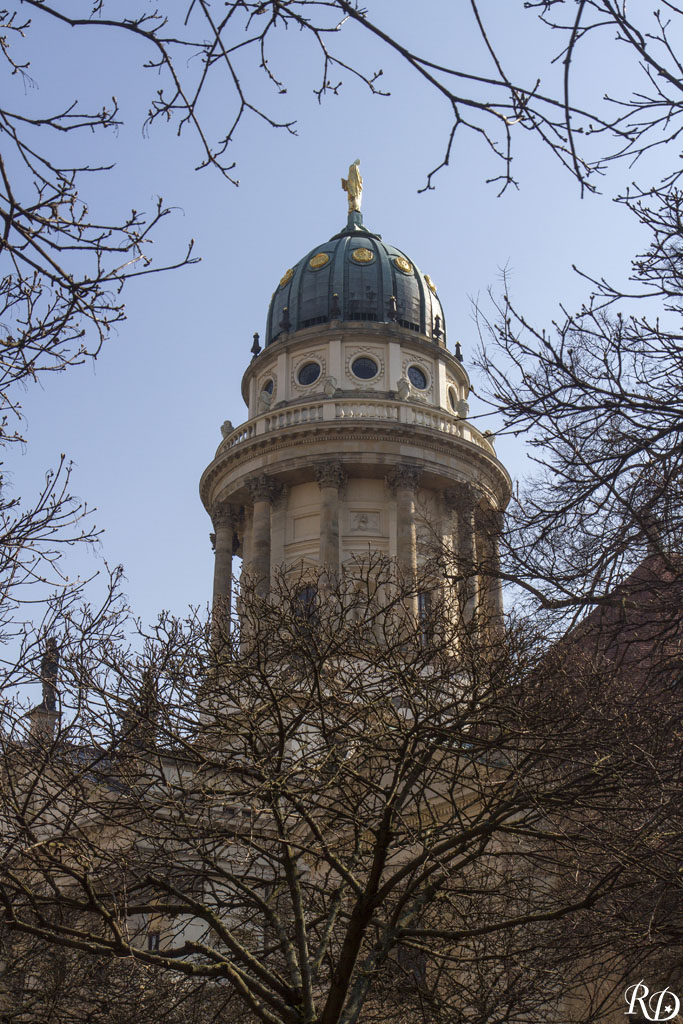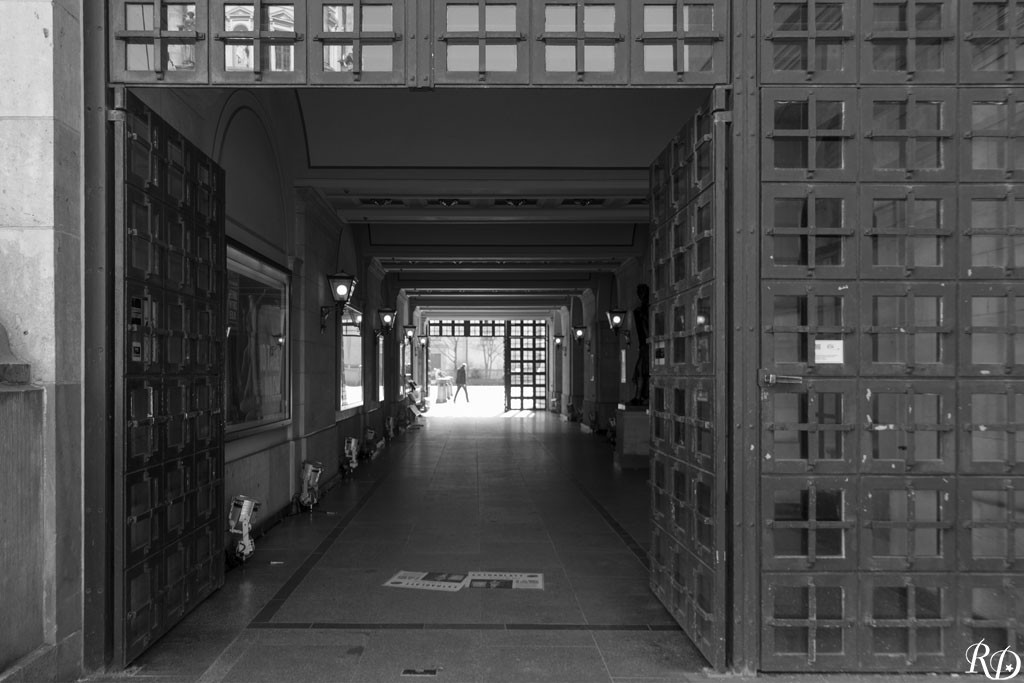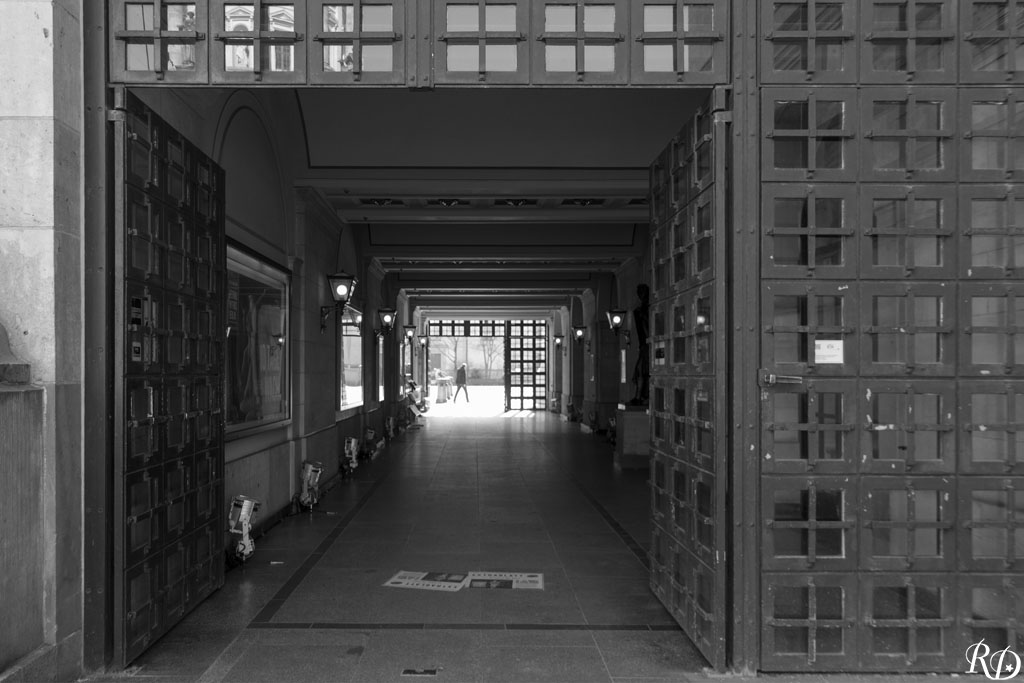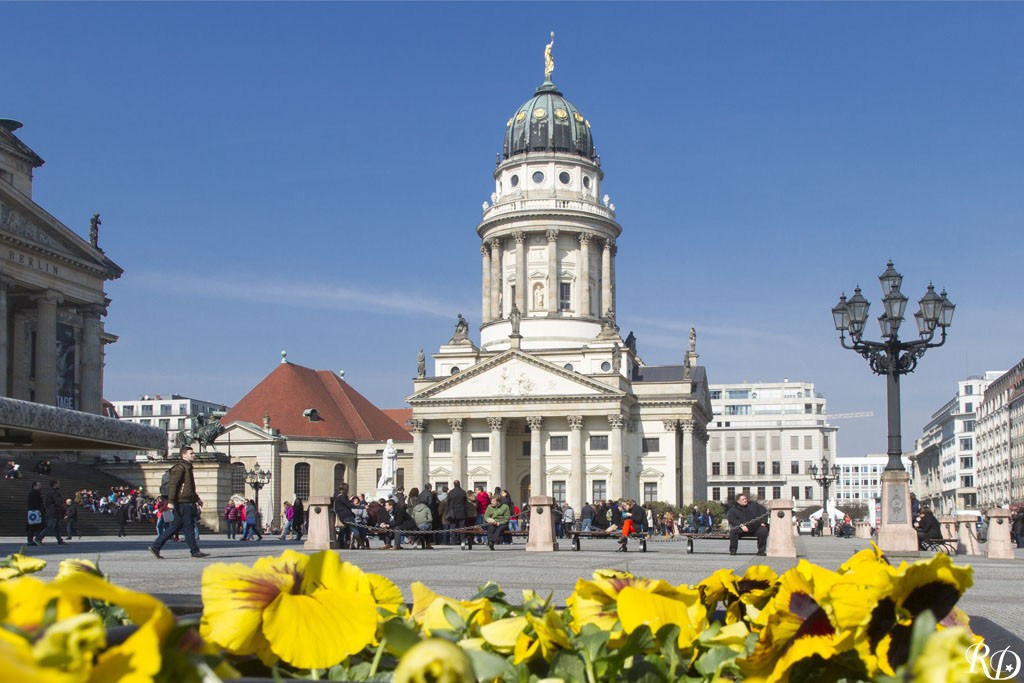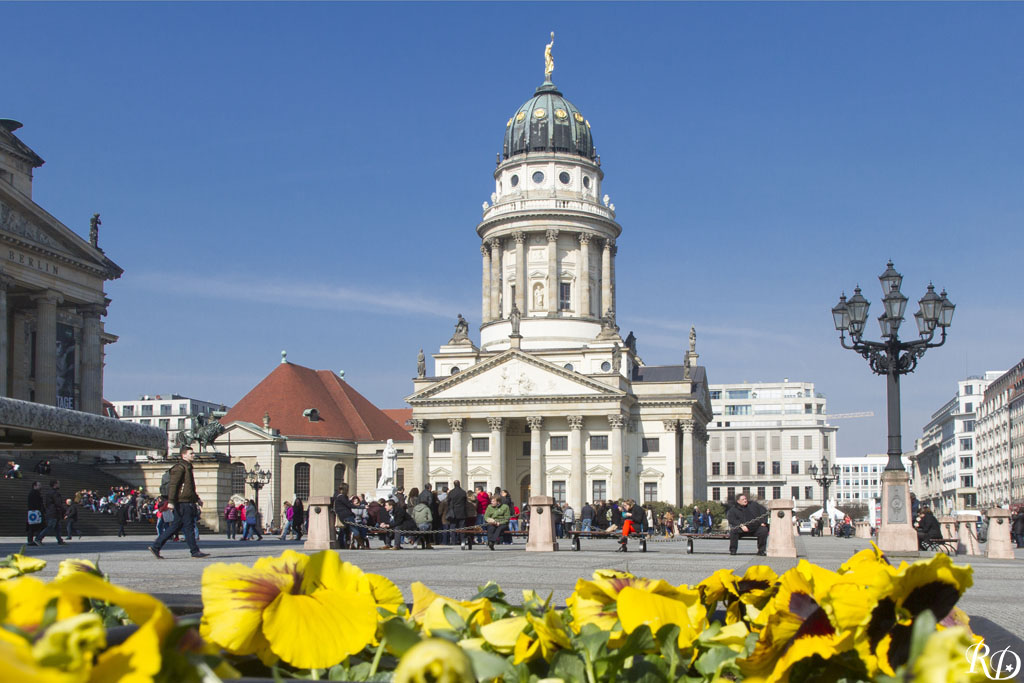 What's better than a flower pot to brighten up buildings?!
The Deutscher Dom is also interesting to visit: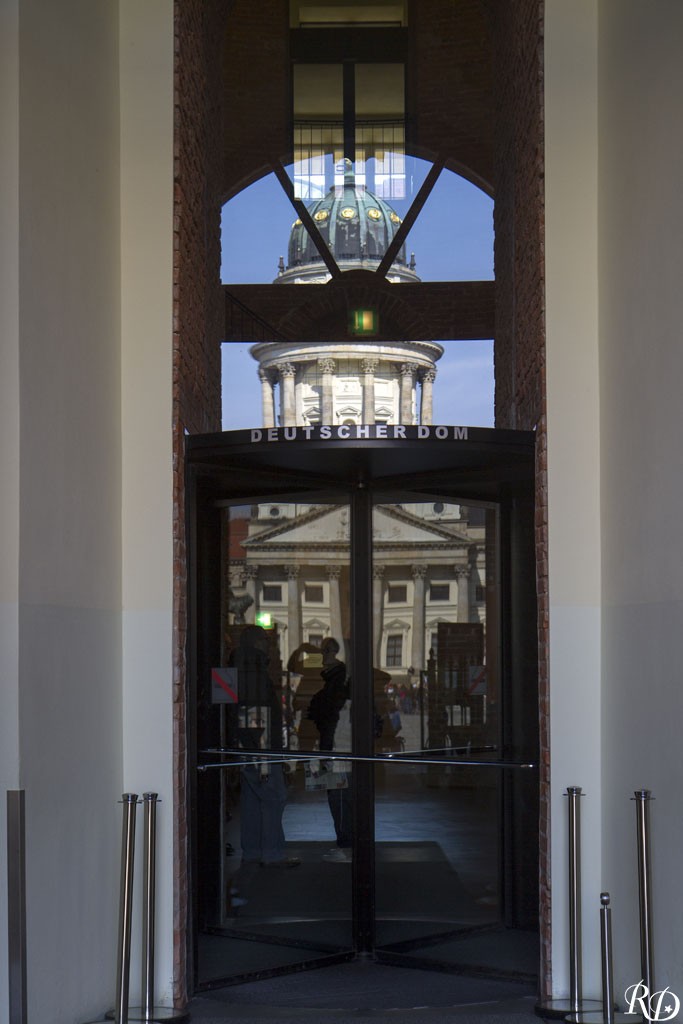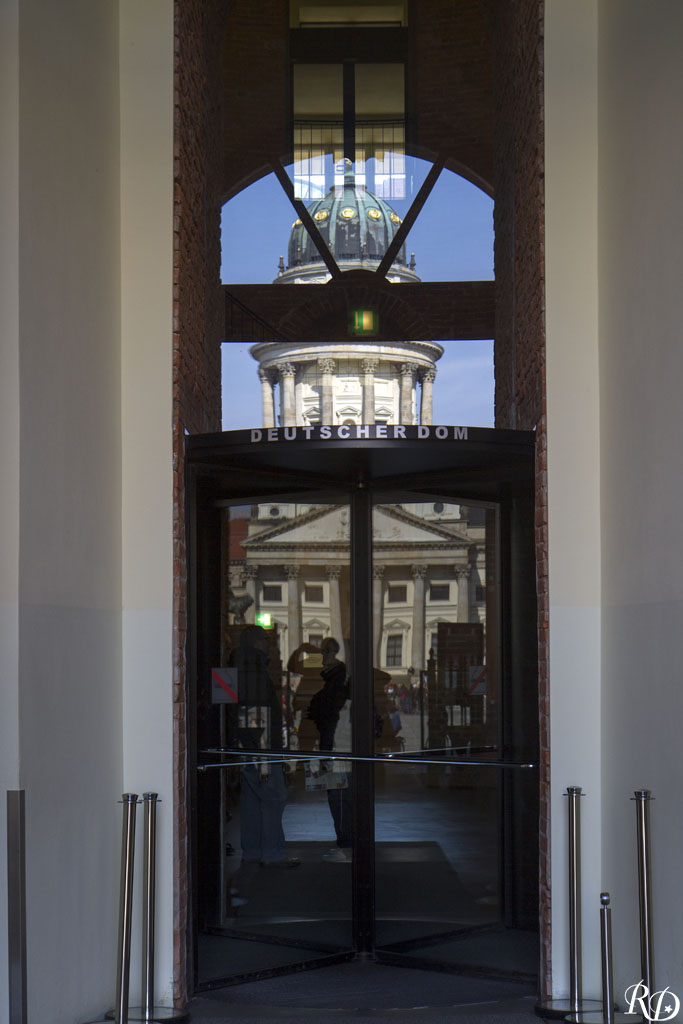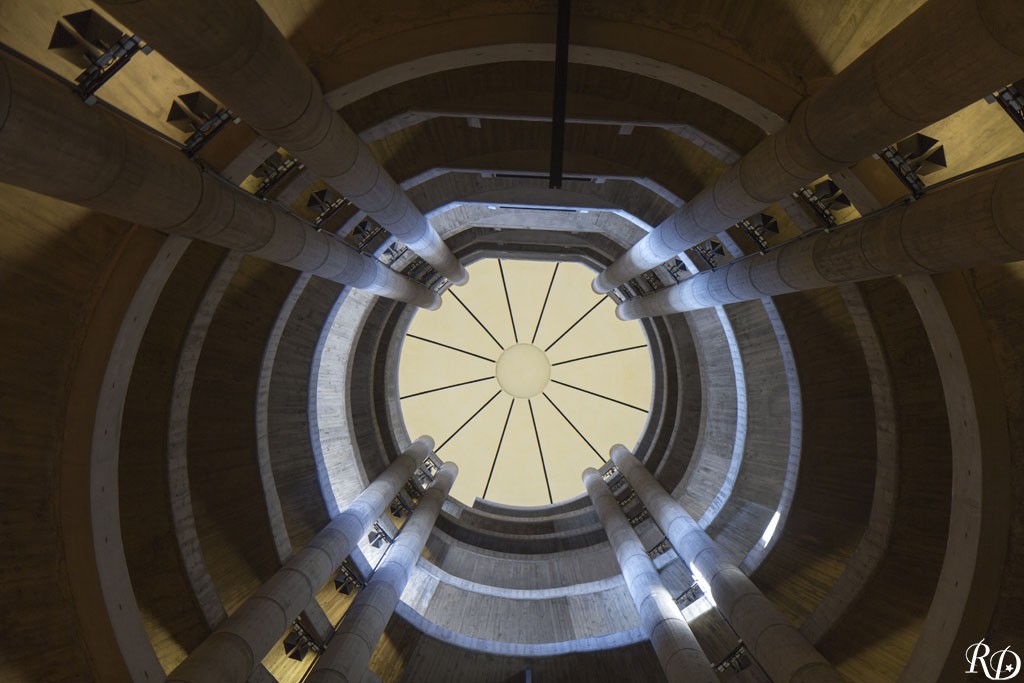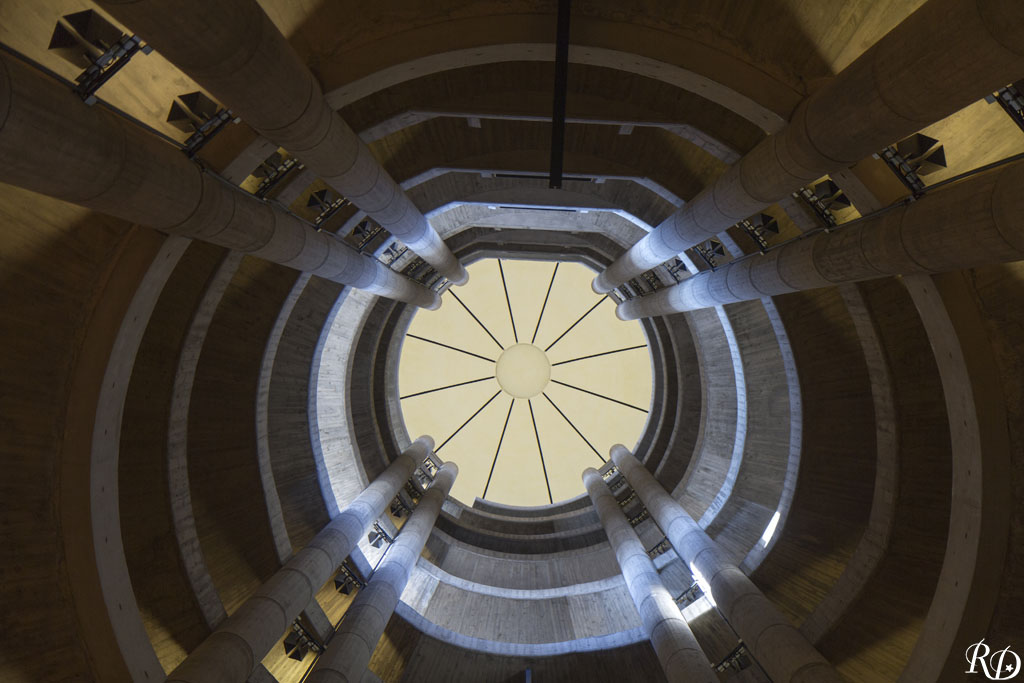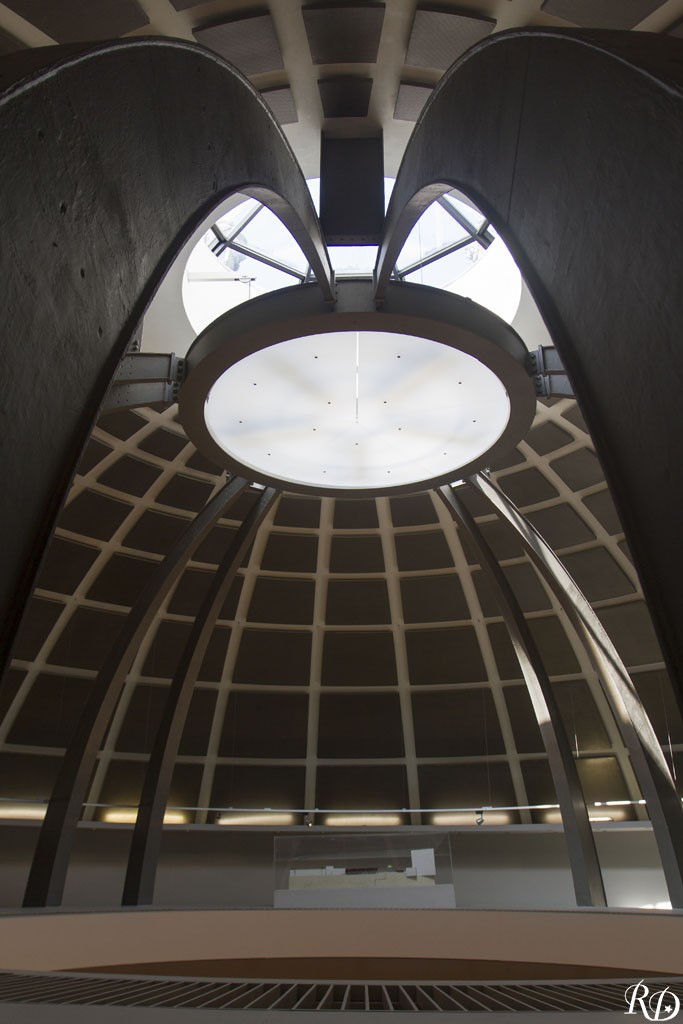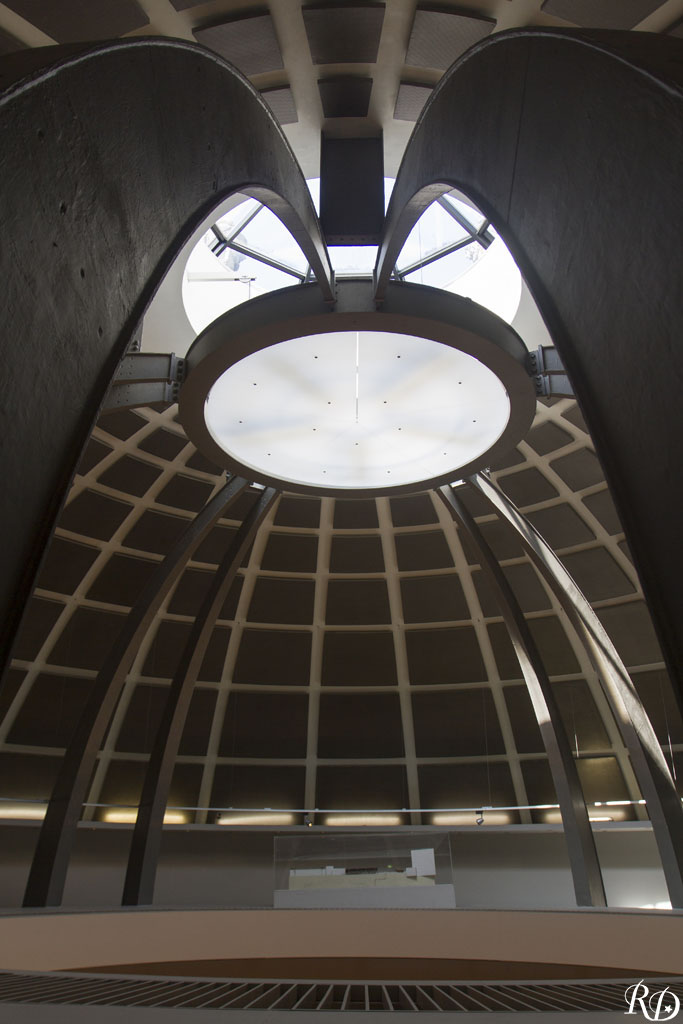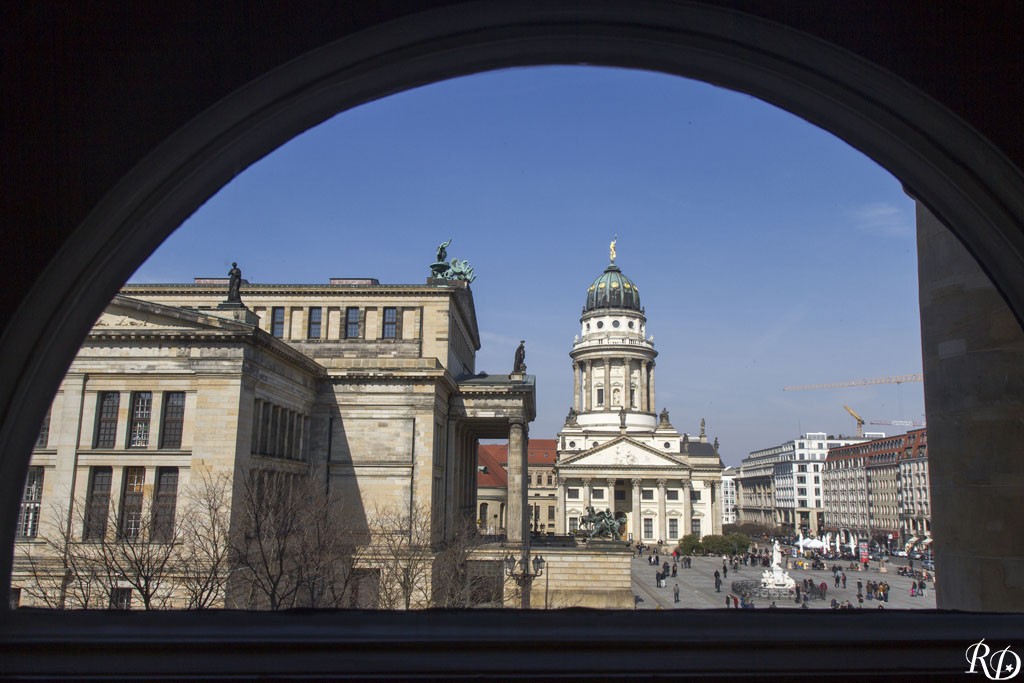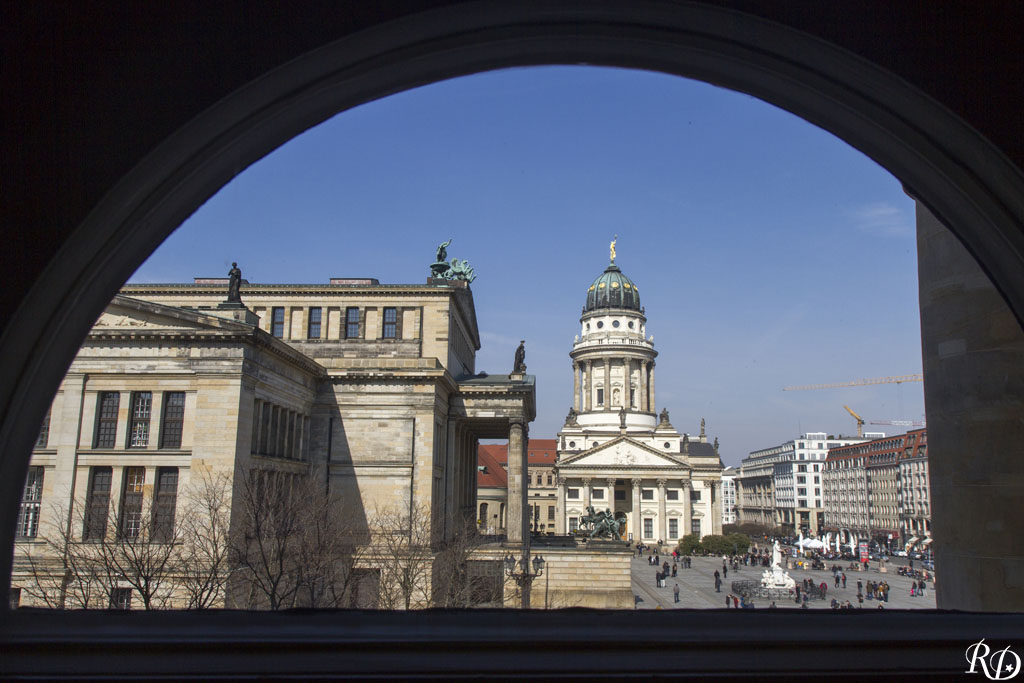 A pretty graphic start then. Next episode with a night stroll very soon 😉