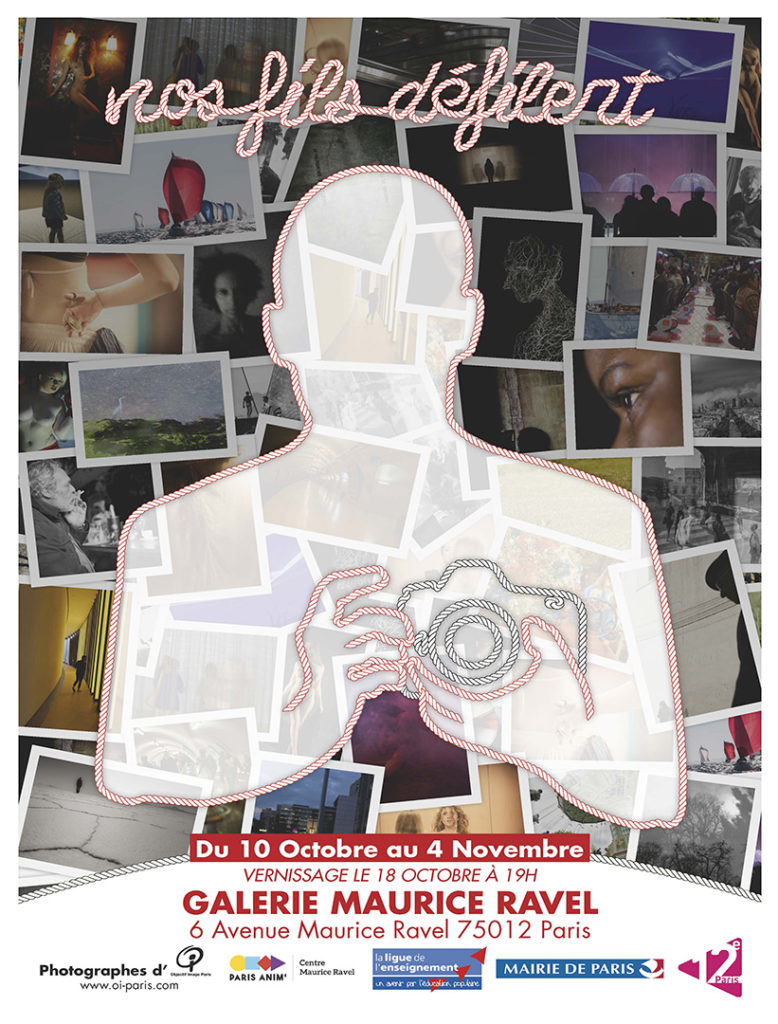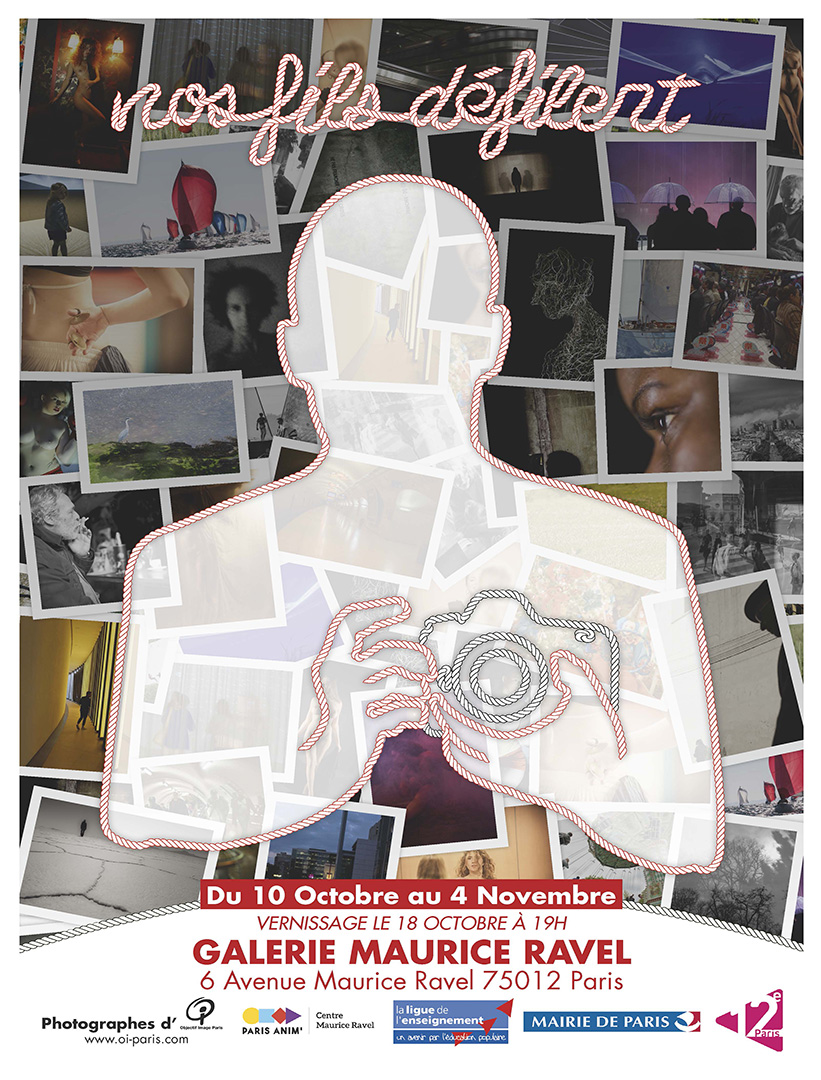 All year long, I have worked on a big project in my photo club. The goal was to find the link between all the different kinds of photography I have taken over the years. A travel through the past and through myself to find my path, ending with a big collective exhibition where you will be able to see some of my images on the wall and all of them in the exhibition catalog.
After months of thinking, editing, printing, and other words in "-ing", I can't wait to see the final result hanging on the gallery walls!
To keep the surprise, I will show the photos on my blog after the exhibition 😉 You can already have a glimpse here though.
I hope you will come have a drink with me!
"Nos fils défilent"
Galerie Maurice Ravel
6 avenue Maurice Ravel 75012 Paris
From the 10th October to the 4 November 2016
Vernissage Tuesday 18th October at 7pm
PS: Today, ELLE published an article on our exhibition 🙂